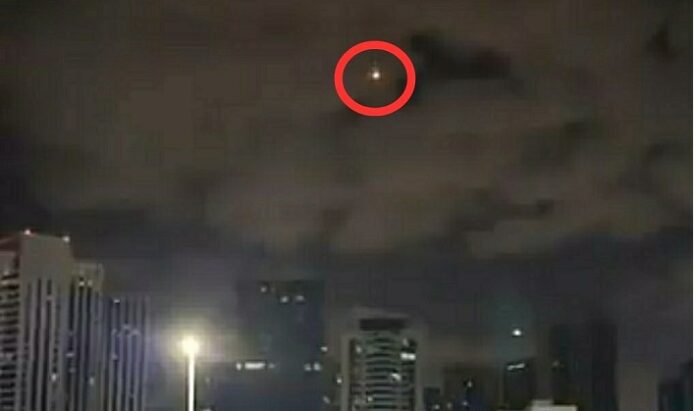 According to the UAE's state-run news agency, the UAE intercepted two ballistic missiles aiming towards Abu Dhabi early Monday, the latest strike on the Emirati capital. The WAM news agency said on Twitter that missile fragments fell harmlessly above Abu Dhabi's city.
The UAE Defense Ministry told WAM that the country is "ready to cope with any threats and is taking all necessary measures to safeguard the state from all attacks."
Before daybreak Monday, the sky over the capital lit up with points of light that looked like interceptor missiles in the sky, according to videos posted on social media. The videos were based on well-known Abu Dhabi landmarks.
For almost an hour following the incident, traffic into Abu Dhabi International Airport, which is home to long-haul carrier Etihad, was affected.
No one immediately claimed responsibility for the incident.
The incident comes a week after Yemen's Houthi rebels claimed responsibility for a three-person death toll and six-person injury toll in an attack on the Emirati capital.
In recent days, a Saudi-led coalition backed by the UAE launched severe airstrikes against Yemen, knocking the Arab world's poorest country off the internet and killing more than 80 detainees inside a detention centre.
The Houthis have pledged to retaliate against the UAE and Saudi Arabia in response to the assault. A Houthi-launched ballistic missile landed in an industrial district of Jizan, Saudi Arabia, on Sunday, according to the Saudi-led coalition.