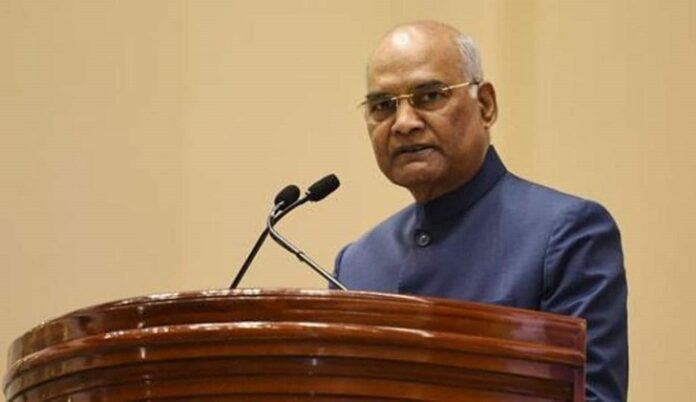 Despite the pandemic's setbacks, President Ram Nath Kovind stated on Tuesday that the economy was "on the march again" and destined to develop as a result of prompt measures by the central and state governments and "relentless focus on every sector."
In a speech to the country on the eve of Republic Day, Kovind said the economy was "projected to grow at an exceptional clip this year, after going through contraction last year," a testament to India's courage in the face of adversity. He went on to say that the improvement in the agriculture and manufacturing sectors had enabled the performance. Kovind praised the medical community for boldly rising to the challenge during the pandemic, recalling the "collective trauma" and "harrowing" experience countless families went through.
"Others have managed supply chains and utilities to keep the country going." At the federal and state levels, leaders, policymakers, administrators, and others have taken timely interventions. The economy is moving again as a result of such efforts," stated President Kovind.
This demonstrates the success of the previous year's Aatmanirbhar Bharat Abhiyan. "The administration has demonstrated an unwavering commitment to modernising every economic sector and assisting where needed," he said.
The National Education Policy, according to Kovind, is a critical step in building the ideal atmosphere for reaping the demographic dividend.
The importance of Fundamental Duties was emphasised by Kovind. "The two sides of the same coin are rights and responsibilities. Citizens' fulfilment of the Constitution's Fundamental Duties creates the appropriate atmosphere for the enjoyment of Fundamental Rights " said President Ram Nath Kovind .
Kovind also conveyed his sorrow over the death of General Bipin Rawat.