1. Bhangarh Fort, Rajasthan
The abandoned town of Bhangarh, located in the Alwar region, is one of the most terrifying places imaginable and is universally regarded as one of India's most haunted locales.The Archaeological Survey of India has made it unlawful for anyone to visit the Bhangarh Fort after dark since it is considered so dangerous.
According to mythology, a tantric named Singhia fell in love with Ratnavati, the lovely princess of Bhangarh, in the 16th century.And, knowing it was a doomed relationship, he decided to use his powers to entice her. On the other hand, the princess discovered his schemes and sentenced him to death.. He cursed the palace to doom and the village to be roofless and lonely forever, angry by the course of events. Locals think that anyone who enters the fort after dark will not return, so go at your own risk.
2. Kuldhara Village, Rajasthan
Rajasthan offers the widest range of abandoned ghost towns and villages ! The Paliwal Brahmins originally lived in Kuldhara town, which is located near Jaisalmer. According to legend, all of the people of Kuldhara, as well as 83 other nearby villages, vanished into thin air in 1825, leaving no evidence of their locations.
The minister of state is claimed to have fallen in love with a rural girl and threatened to collect massive fees on the entire village unless they wedded her to him. The leaders of Kulhara and the neighbouring regions abandoned their settlements to protect the girl's honour, and cursed the country to stay deserted perpetually.
3. Dow Hill of Kurseong, West Bengal
A small hill station near Darjeeling, Kurseong is a beautiful place famous for its world-class residential schools. However, this gorgeous hamlet has a dark side, with several murder and terror stories. The Victoria Boys' School in Kurseong is said to be haunted by a slew of ghosts. Even when the school is closed, residents claim to hear footsteps, whispering, and other noises coming from the building.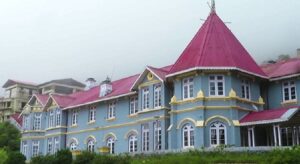 The legend of the headless kid, on the other hand, is set in the Kurseong woodland area. A little headless youngster has been spotted by woodcutters who venture into the forest on the job. They also say that after a while, the spirit vanishes into the forest.
4. Dumas Beach, Gujarat
Over the years, the black sands of Gujarat's Dumas Beach on the Arabian Sea coast have been associated to a variety of mysteries. Many people believe that the restless spirits call out to visitors taking nighttime strolls and strolling towards the sea to return to the coast because the beach used to be a Hindu burial cemetery.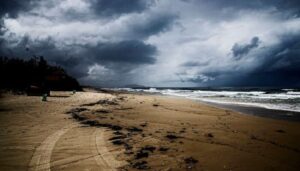 Those who refuse to listen to the dead's voices are said to drown forever in the waves. Clearly, this isn't a beach for the faint of heart.
5. Jatinga, Assam
The periodic mass bird suicides in this tiny community of 2500 people is one of the world's most mysterious events. Local and migratory birds have been falling to the earth in significant numbers on moonless evenings in September and October just on a certain region for ages.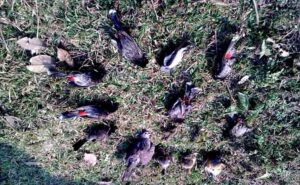 This has puzzled experts, who have been unable to come up with a plausible explanation for birds dropping dead from the sky in such a predictable fashion.
6. Lambi Dehar Mines, Mussoorie
This has puzzled experts, who have been unable to come up with a plausible explanation for birds dropping dead from the sky in such a predictable fashion. Countless miners perished in the mines as a result of hazardous working conditions, a lack of safety rules, and accidents, and are now supposed to haunt the tunnels.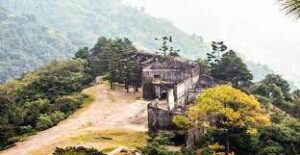 Strange voices and screams can be heard coming from the mines on a daily basis.
7. Agrasen ki Baoli, New Delhi
The ASI has safeguarded this finely crafted old location in Delhi as an architectural treasure. Locals, on the other hand, believe it is haunted by ghosts and devilish demons who follow people around in the shadows.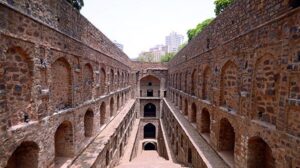 Tourists have talked about feeling a strange sense of dread as they enter.
8. Ramoji Film City, Hyderabad
You might not know that one of India's most famous film cities was built on the graves of Sultanate soldiers, whose restless ghosts are still haunting movie sets today. Stuntmen are routinely hurt in strange accidents, lights go out unexpectedly, mirrors are shattered, and equipment is wrecked.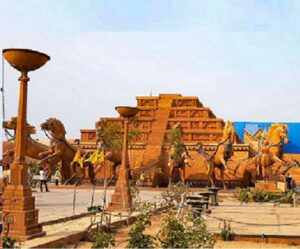 Women appear to be particularly vulnerable, since they have had their garments torn and imprisoned in rooms by unseen powers.
9. D'Souza Chawl, Mumbai
Despite the fact that this chawl is located in a densely populated district of Mahim, Mumbai, people have claimed seeing a lady who creeps around the area at night and departs without a trace once the morning rises.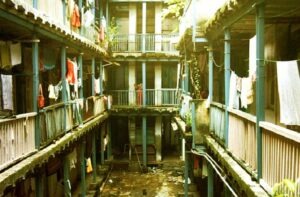 Locals believe she was an elderly woman who fell into a well while drawing water and drowned since her shrieks for aid were not heard.
10. Bombay High Court, Mumbai
Lawyers at the Bombay high court say that one of the courtrooms is haunted by a vindictive tortured spirit who prevents the accused from entering the courtroom during every murder trial. This has reportedly been going on for about three decades, and it is also known as historical spots in Mumbai.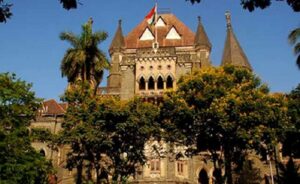 These are just a few of India's scariest and most haunted locations, each with terrible and spine-chilling tales to tell. They've grown in popularity among those who are interested in ghosts and spirits. You know where to go if you're one of them! Take all essential care in this regard, however.