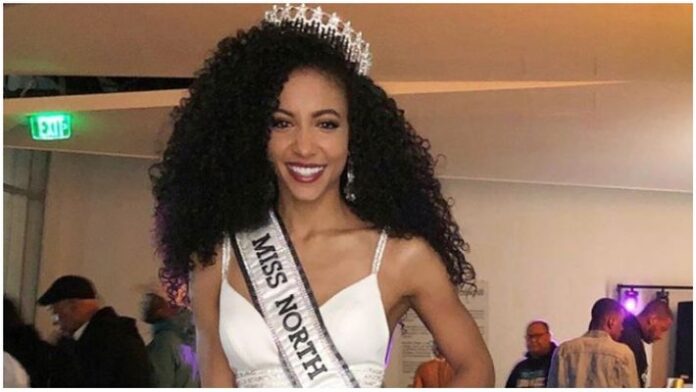 Cheslie Kryst, 30, a former Miss USA who also worked as a journalist for television's "Extra," was identified dead by the authorities on a New York City street early Sunday.
Kryst was discovered dead on West 42nd Street, looked to have fallen from a high place, according to New York police, and Kryst's death was most likely the result of suicide.
In a statement, her family said: "We mourn the loss of our dear Cheslie with deep sadness and grief. Her magnificent light, with its beauty and strength, inspired people all around the world."
When Kryst won the Miss USA title in 2019, she competed as Miss North Carolina USA. In the succeeding Miss Universe competition, she placed in the top ten.
She was a lawyer who worked for a firm in Charlotte, North Carolina, and was famous for her pageant accomplishments.
Kryst was born in Jackson, Michigan, on April 28, 1991, and attended South Carolina high school before graduating with honours from the University of South Carolina.
Wake Forest University awarded her a law degree and a master's degree in business administration.
Kryst told the North Carolina Bar Association's blog in 2019 that her mother, April Simpkins, who was Mrs. North Carolina in 2002, motivated her to compete in pageants.
"During her reign, I recall watching her win and going to appearances with her," Kryst added. "Her position gave her a platform to speak out about topics that mattered to her, and people listened."
Kryst took five tries to win Miss North Carolina before going on to win Miss USA. She praised her perseverance by quoting Winston Churchill, who said, "Success depends of going from failure to failure without losing enthusiasm."
After her pageant hiatus in 2019, she returned to the Charlotte headquarters of the legal firm Poyner Spruill LLP, where she was promoted to the role of diversity adviser in 2020.
In 2020, the company stated, "She is enthusiastic about criminal justice reform and has worked pro bono for people doing excessive time for low-level drug offences."
She indicated in 2019 that she works as a civil litigator while also devoting time to helping deserving convicts have their sentences reduced.
Kryst also served on the board of Big Brothers Big Sisters of America and was a "impact ambassador" for the charity women's assistance organisation Dress for Success, according to the business.
According to her credits, Kryst's work at "Extra" seems to be sporadic.
In a statement, the entertainment news show said, "Our hearts are crushed." "Cheslie was not only an important element of our programme, but she was also a valued member of our Extra family who had an impact on the whole crew."
Her family claims that her task isn't finished.