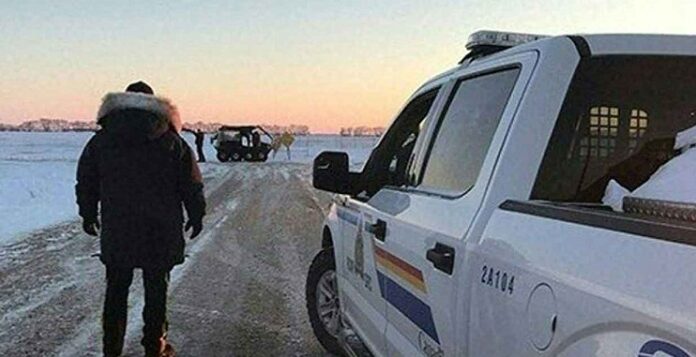 A family of four Indian nationals reportedly frozen to death near the Canada/US border has been identified, with Canadian officials stating the family travelled across the country for some time before being transferred to the border by someone in a case described as human smuggling.
On January 19, Manitoba Royal Canadian Mounted Police discovered the bodies of Jagdish Baldevbhai Patel, 39, Vaishaliben Jagdishkumar Patel, 37, Vihangi Jagdishkumar Patel, 11, and Dharmik Jagdishkumar Patel, 3, all from the same family, near Emerson, Manitoba, just 12 metres from the Canadian/US border.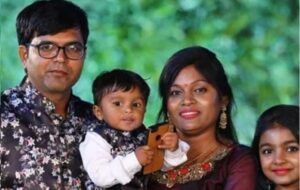 According to investigators, the family comprised of an adult man, an adult female, a teen boy, and a baby. However, it has now been revealed that among the victims was a small girl.
The names of the victims were confirmed by Canadian police, and autopsy were performed on January 26.
The Office of the Chief Medical Examiner of Manitoba has confirmed that the cause of death was exposure, according to a statement made by the Royal Canadian Mounted Police (RCMP) on Thursday.
The next of kin of the four victims have been informed, according to India's High Commission in Ottawa, which also identified the four victims in a news release.
The family of the deceased has been contacted by the Indian Consulate General in Toronto, which is giving all consular assistance.
"The High Commission expresses its heartfelt condolences to the victims' families and friends," it said.
According to a news release issued by the Indian High Commission, Canadian officials have also stated that, based on the circumstances, all of the victims' deaths have been determined to be compatible with exposure to the elements.
The Patel family arrived in Toronto on January 12, 2022, according to the RCMP, and then travelled to Emerson around January 18.
"On the Canadian side of the border, there was no abandoned vehicle." This suggests that someone drove the family to the border and then fled, according to the RCMP, who are looking into their journey from Toronto to Emerson.
"Based on what we know so far about their operations in Canada and their imprisonment in the United States, we believe this is a case of human smuggling," it said.
The Patel family reportedly moved around Canada for a while, and "we are looking for anyone who may have had encounters with them," according to the RCMP.
Steve Shand, a 47-year-old US citizen accused of people smuggling, was charged with the crime last Monday in the United States District Court for the District of Minnesota.