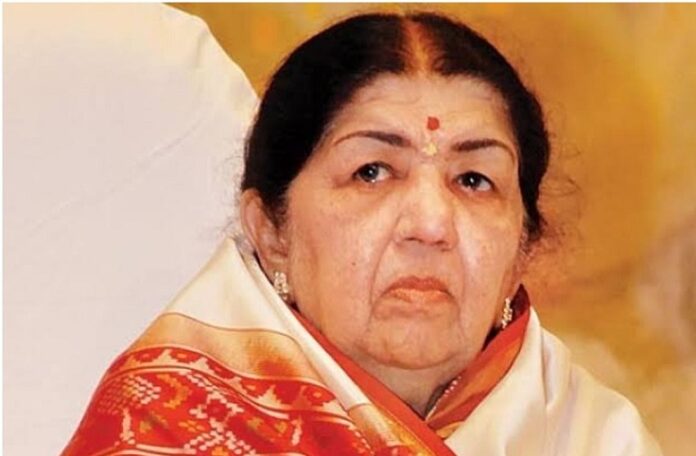 Lata Mangeshkar's millions of fans, who have been praying for her quick recovery, have just breathed a sigh of relief after learning that the famous singer's health is improving. With those unfamiliar with Lata's storey, she was admitted to Mumbai's Breach Candy hospital earlier this month after testing positive for COVID 19. According to reports in the media, the 92-year-old singer was also suffering from pneumonia and was receiving treatment in the intensive care unit. And now, while Lata is still in ICU, she is showing signs of progress, according to the most recent update.
According to one of Lata's close family friends revealed that while the iconic singer's health is improving and she is being followed in the ICU, they are hoping for a quick recovery. "Lata Didi continues to show signs of progress and is receiving care in the ICU from an extraordinary team of specialists led by Dr. Pratit Samdani. "We are hoping and praying for her quick recovery and return home," a family friend was reported as saying.
Mangeshkar is regarded as one of India's best vocalists, having received numerous honours including the Bharat Ratna, the country's highest civilian honour, in 2001, the Padma Bhushan, the Padma Vibhushan, and the Dada Saheb Phalke Award, as well as numerous National Film Awards.
Mangeshkar was named the most recorded performer in the Guinness Book of Records in 1974, having sang more than 30,000 songs in 20 Indian languages between 1948 and 1974. 'Aye Mere Vatan Ke Logon,' 'Aayegaa Aanewala,' and 'Babul Pyare' are some of Lata Mangeshkar's most famous songs.
Several rumours concerning Lata Mangeshkar's health have been circulating recently, including the singer being placed on a ventilator. "Lata Mangeshkar has started eating solid food in the last couple of days and is showing improvement," a source told the report. She is more responsive and improving. She isn't on a breathing machine."
Let us all pray for Lata Mangeshkar's quick recovery.