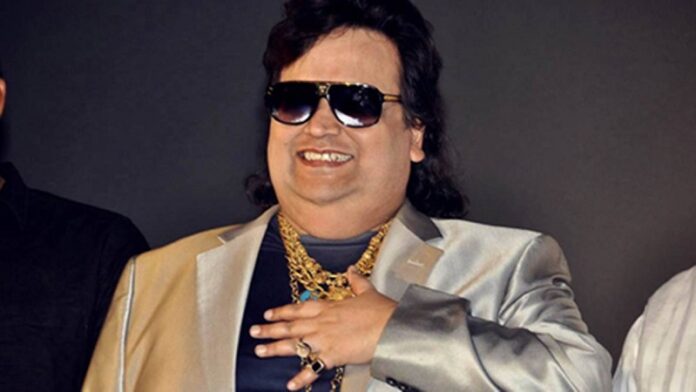 Bappi Lahiri's latest news: Bappi Lahiri, the 'Disco King,' died at a Mumbai hospital, according to a doctor. He was 69 years old at the time. Members of the Bollywood community expressed their sorrow shortly after his passing.
Bappi Lahiri, a singer-composer, died on Tuesday, February 15, at a Mumbai hospital, according to a doctor. On Tuesday at 11:45 p.m., he died away.In April of last year, the legendary vocalist was diagnosed with Covid-19 and sent on complete bed rest. At his Juhu home, a wheelchair with a lift was also fitted for ease of mobility and convenience.
Bappi Lahiri was undergoing treatment for a variety of ailments. He was taken to the hospital after his condition deteriorated on Tuesday night, and physicians attempted but failed to resuscitate him.
"He had been ill for a long time and had spent the previous year in and out of hospitals."
The singer-composer, who was recognised for his songs in various films of the late 1970s and 1980s, was a familiar face for many with his signature gold chains that he wore for good luck and his sunglasses. Among them were "Chalte Chalte," "Disco Dancer," and "Sharaabi."
His most recent Bollywood song was "Bhankas" for the 2020 film "Baaghi 3."
The tragic death of Bappi Lahiri has surely left a vacuum in the business. The nation's 'disco king' has died, and social media is awash with tweets lamenting his passing. Bappi Lahiri, commonly known as Bappi Da, is noted for a variety of iconic songs, including De De Pyaar De, Chalte Chalte, Tamma Tamma Loge, Yaar Bina Chain Kahan Re, Raat Baaqi Baat Baaqi, and others.Bhankas, his most recent song, was released in 2020 for the film Baaghi 3 starring Tiger Shroff and Shraddha Kapoor.
The music for the film 'Nanha Shikari' in 1973 signalled the start of the music legend's career. Bappi Lahiri disclosed last year that he made his Bollywood debut as an actor in the Kishore Kumar film 'Badhti Ka Naam Dadhi.'