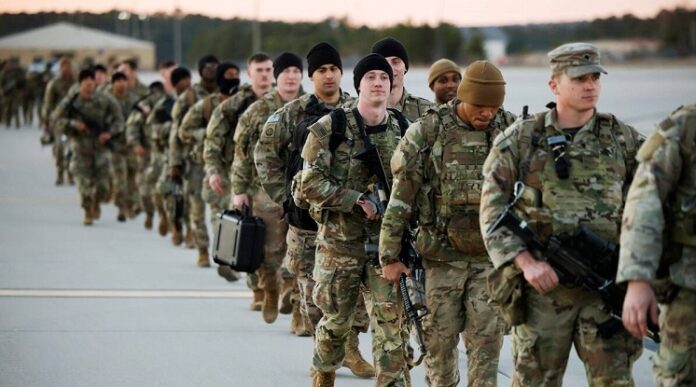 Some Russian military stationed near Ukraine are returning to bases, according to AFP, in what may be interpreted as a brief respite from the ongoing Russia-Ukraine tensions.
Moscow said some military units stationed near Ukraine's borders are returning to their posts, according to AFP, after a build-up of Russian forces near Ukraine's frontiers sparked fears of an invasion.
It stated that "units of the Southern and Western military districts will begin relocating to their military garrisons."
The latest step comes after Moscow stated on Monday that it was willing to maintain diplomatic relations with the west on the issue.
Even as Russia appeared to intensify preparations for an invasion, including sending troops and military hardware closer to its neighbour, the Kremlin and the West hinted at the prospect of a diplomatic solution to the Ukraine situation.
Foreign Minister Sergey Lavrov said Monday in a made-for-television meeting with President Vladimir Putin that Russia was willing to continue discussing the security complaints that led to the crisis.
Even as Washington, London, and other allies warned that troops may arrive in Ukraine as early as Wednesday, Putin's remarks appeared to convey a message to the world about his own position and offered some hope that conflict could be avoided.
The anxieties originate from Russia's massing of more than 130,000 troops on Ukraine's northern, southern, and eastern borders. It has also begun large-scale military exercises in Belarus, an ally that shares a border with Ukraine.
Despite the West's rejection to discuss Russia's primary demands, Russia denies any ambitions to attack Ukraine, and Lavrov suggested that Moscow should continue more negotiations.
The negotiations "can't go on endlessly," Lavrov said, but he suggested continuing and expanding them at this point, adding that Washington has offered to consider missile deployment limits in Europe, military training restrictions, and other confidence-building measures.
Moscow needs assurances that Ukraine and other former Soviet republics will not be admitted to NATO as members. It also wants the alliance to pull back its military from Eastern Europe and stop sending weaponry to Ukraine.