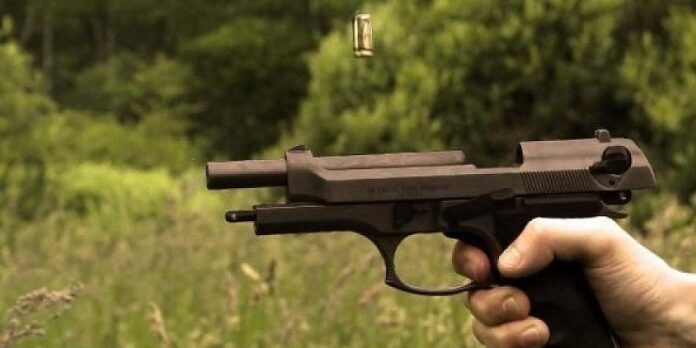 On Monday, influential members of the Dahar community, who live 2 kilometres from Daharki town in Pakistan's Sindh province, shot and killed a Hindu merchant.
According to authorities, Trader Shaitan Lal was shot dead over a plot of land in Ghotki district on Monday as per sources (The Express Tribune reported). "On Shaitan Lal's land, where some individuals shot and killed him, a cotton plant and flour mill were opened," The Express Tribune told Lal's friend Mukhi Anil Kumar over the phone.
"At first, we believed it was aerial firing to greet the community's spiritual head, Sen Sadharam Sahab," he explained. They've threatened to kill me, break my eyes, and take my arms and legs away.They are requesting that I leave. Pakistan. In a video that went viral a few months ago, Shaitan Lal declared, "I belong to this nation and I would want to die here, but I will not surrender." was cited in the following way. Late Lal had asked Pakistan's Chief Justice and other officials to bring those who were threatening to kill him to justice.
On Tuesday, a big group of protesters blocked the main highway to protest the shooting of a Hindu businessman.
The police apprehended mobster Bachaal Dahar and his associates after the dharna, accusing them of killing Lal. Local residents organised a sit-in in front of the Daharki police station earlier this week in an attempt to put pressure on the law enforcement body to apprehend the culprits.
According to Deputy Inspector General of Police (DIG) of Police Sukkur, the perpetrators of the incident have been apprehended, and the demonstrators have now cleared the route. A dispute over two acres of land erupted. Local journalists in the neighbourhood stated that some people shot and injured Shaitan Lal about eight years ago, and that he was also attacked a few months ago.
Khel Das Kohistani, a member of the Pakistan Muslim League-Nawaz (PML-N), said that efforts are being made to ruin Sindh's image of coexistence, where Hindus and Muslims have coexisted peacefully for centuries. Girls from the Hindu community were forcibly converted, according to the PML-N leader, and people were kidnapped and slain.
Kohistani emphasised that the situation would spiral out of control if the province's minorities were not protected, and he urged the Chief Minister, Inspector General of Police, and others to take notice of the situation and contact the victimised Hindu families who were in danger. To ensure justice and safety. The Express Tribune reports on this.
Unidentified assailants shot and killed Sunil Kumar, a 44-year-old Hindu businessman, in Anaj Mandi, Sindh province, Pakistan, in early January.
The latest assassinations of Shaitan Lal and Kumar are simply another evidence of Pakistan's ongoing atrocities against minorities, particularly Hindus, Ahmadis, and Christians. In Pakistan, violence on minorities and their places of worship have increased in recent years.The international world has chastised the country for failing to defend minorities' rights.