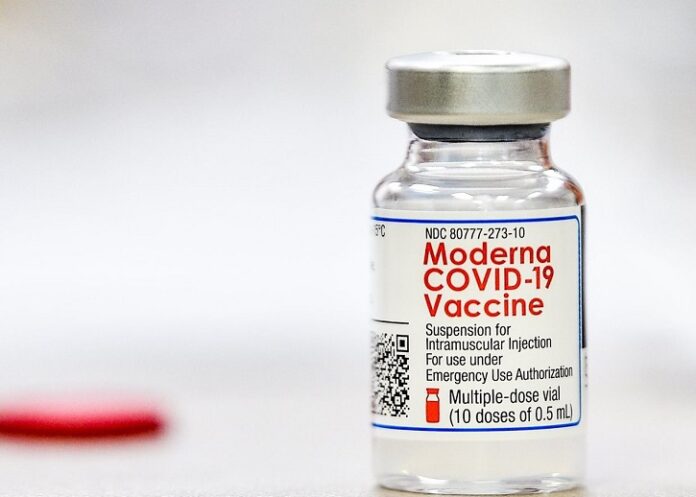 United States Health regulators gave full permission to Moderna's COVID-19 vaccine on Monday, an injection that has already been given to tens of millions of Americans since its emergency approval over a year ago.
The FDA's action indicates that Moderna's vaccine has passed the same rigorous, time-consuming review as dozens of other long-established vaccinations.
Real-world evidence from more than 200 million doses provided in the United States since the FDA certified the shot in December 2020 supported the conclusion. Last August, the FDA gave Pfizer's vaccine final approval.
Initially, public health supporters believed that the regulatory differentiation would increase public trust in the shots. However, after the Pfizer approval, which was widely touted by President Joe Biden and other federal authorities, there was no discernible increase in immunizations. Nonetheless, officials expressed hope on Monday that the additional recommendation will motivate more people to be vaccinated.
More than 211 million Americans, or 63 percent of the population, have received all of their vaccines. A total of 86 million people have received a booster shot. Vaccinations peaked at over 3 million per day last spring, but currently average less than 750,000 per day. Following the discovery of the omicron form in December, the rate of immunizations initially increased, but has subsequently slowed.
To establish the vaccine's effectiveness against COVID-19, the FDA analysed months of additional follow-up data given by Moderna. The FDA also looked into and kept an eye out for major adverse effects, which turned out to be quite rare. Following the second dosage, the vaccination has a warning concerning an uncommon type of heart inflammation that usually affects young males. The majority of instances are minor and go away soon.
The FDA also looked into the company's manufacturing processes and facilities.
In a statement, FDA's senior vaccine regulator, Dr. Peter Marks, said, "The public may be assured that this vaccination was authorised in accordance with the FDA's high scientific criteria."
Moderna will offer the vaccine under the brand name Spikevax now that it has received full approval. It's the first FDA-approved product in this Cambridge, Massachusetts-based company.
Moderna is only used by adults in the United States for initial vaccination and as a half-dose booster. Last November, the business announced that the FDA had postponed a decision on whether or not to clear the shots for 12- to 17-year-olds while it investigated the possibility of heart inflammation.
The COVID-19 vaccination from Johnson & Johnson has not yet received complete approval.
On Monday, Novavax Inc. filed a formal request with the FDA for approval of a different type of COVID-19 vaccine, with the hopes of becoming the fourth option in the US.