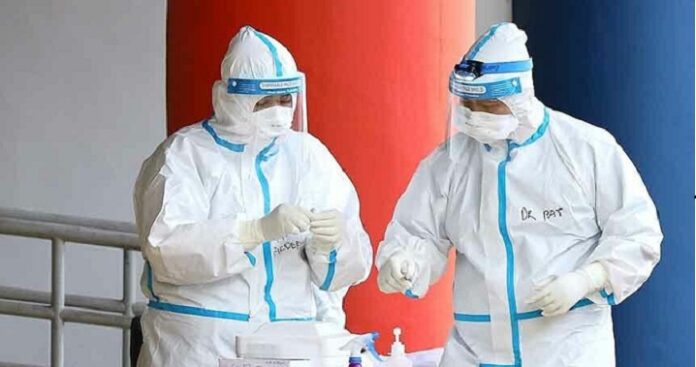 Australia – On Monday, Australia saw another spike in COVID-19 deaths as an outbreak of the highly contagious Omicron variety peaked, and officials warned that numbers could rise much more when schools reopen next week after the end-of-year break.
The world's 13th largest economy is attempting to strike a balance between reopening after two years of travel restrictions and dealing with the pandemic's highest number of deaths and cases.
Authorities claim a vaccine booster deployment will minimize deaths, and they point to a stabilisation in hospitalisation numbers as evidence that the flare-up has hit its peak.
On Monday, the country reported 58 deaths, the majority of which occurred in the country's three most populated states, New South Wales, Victoria, and Queensland, which was in line with the previous day's tally but remained among the pandemic's highest.
The total number of new cases, at 40,681, was significantly below earlier this month's highs of roughly three times that number.
"Our assessment indicates that the spread of COVID virus is slowing, our situation is stabilising, and while we expect to see an increase in transmissions associated with schools going back, this could be mitigated by your individual actions," NSW Chief Health Officer Kerry Chant said at a press conference.
"Getting those boosters will help us," she added.
More than nine out of ten Australians over the age of 12 have received two doses of coronavirus vaccination, which health experts say has helped keep the country's death rate low, but considerably fewer have received a third dose, which is thought to protect against Omicron.
Despite the fact that all Australian states are rejecting a return to lockdown, the majority have implemented social distancing measures and enforced mask-wearing to prevent the spread of the virus. They disagree, however, about whether and how to handle a return to school after long periods of distance learning.
When students in NSW and Victoria return to in-person classes next week, they will be required to wear masks and undergo regular quick antigen tests. Queensland, on the other hand, has postponed the start of classes until February 7 in order to avoid a surge in transmission.
"The peak does not mean the end," Queensland Chief Health Officer John Gerrard said, warning of a "possible extension of the peak" when schools return.