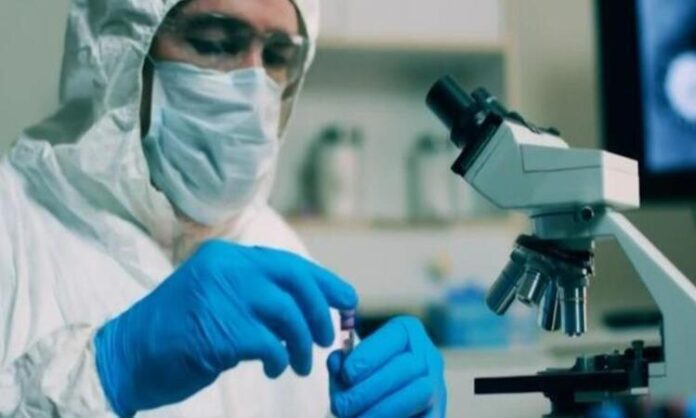 According to the Centers for Disease Control and Prevention, the BA.2 sub-lineage of the Omicron variety now accounts for over a quarter of new COVID-19 infections in the United States, up from about one out of every ten new cases just a week ago. Omicron has accounted for nearly all new infections in the United States since January. The majority of cases in the United States, like in many other nations, were caused by a sub-lineage of Omicron known as BA.1. However, while both BA.1 and BA.2 may be found in some of the oldest Omicron samples, BA.2 has only lately begun to gain popularity.
According to the CDC's "Nowcast" estimates released Tuesday, BA.2 prevalence is highest in the Northeast. The CDC estimates that 39.0 percent of circulating viruses in the New York and New Jersey region are BA.2. BA.2 is found in 38.6% of people in New England.
The new figures come as the sub-lineage has prompted worries in other countries, as it has risen to dominate cases reported worldwide — including in countries that are now experiencing a new wave of illnesses just as they were removing many of their pandemic restrictions.
Authorities in China have tried to reimpose stringent lockdowns in many cities to combat BA.2 outbreaks. However, the rise in BA.2 prevalence in the United States coincides with a statewide reduction in the number of new COVID-19 hospitalizations and cases, according to the CDC.
Even in the areas with the largest number of BA.2 cases, those trends tend to hold true, while early-warning data acquired by the EPA from wastewater samples suggests that certain towns may soon witness an increase.
"Although the proportion of infections with BA.2 is increasing in the United States, COVID-19 cases are now declining, so it is likely that absolute numbers of BA.2 infections are not increasing as quickly as they might appear from just looking at the proportion that is BA.2," said Dr. Deborah Dowell, the CDC's chief medical officer for the agency's COVID-19 response over the weekend.
Dowell noted that a crucial distinction between BA.1 and BA.2 has enabled some researchers to "easily distinguish these sub-lineages" during a webinar presented by the Infectious Diseases Society of America.
BA.1's mutations caused an error in some COVID-19 testing, similar to the Alpha variation, which appeared in 2020. This "S-gene target failure," which was not present in most Delta variant instances, aided authorities in immediately distinguishing Omicron cases and estimating the rate of Omicron's first ascent.
Because BA.2 does not produce the same failure, it has been dubbed a "stealth version" by some. However, once BA.1 achieved nearly 100% new infections earlier this year, the same distinction is assisting researchers in quickly analysing BA.2's increase.
"Although BA.2 appears to be increasing as a proportion of sub-lineages in the United States, it is not rising at the same rate as it has in other countries. In the United States, the doubling time appears to be slowing down "Dowell stated. In the United Kingdom, health authorities recently determined that BA.2 was now the majority of new infections in most parts of the country, based on S-gene target failure.
"The conjecture I've read is that it may extend the downward curve of Omicron case rates, but it's unlikely to generate another surge like we saw initially with Omicron," Dowell added later.