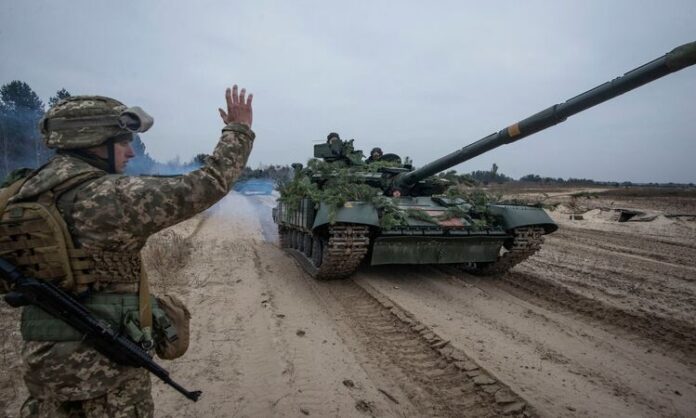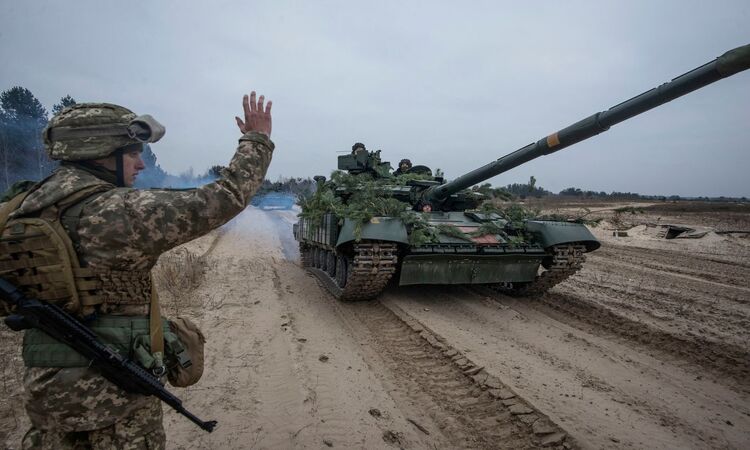 MOSCOW/DONETSK/WASHINGTON – On Wednesday, the US and its allies attempted to increase sanctions against Russia over the deployment of soldiers in separatist areas of eastern Ukraine, in one of Europe's biggest security crises in decades.
According to the Ukrainian military, pro-Russian separatists over the preceding 24 hours, used heavy artillery, mortar bombs, and Grad rocket systems to bombard the two separate districts, killing one soldier and wounding six others.
According to US estimates, Russian President Vladimir Putin has gathered more than 150,000 troops along Ukraine's borders and issued a decree authorizing the deployment of troops in the separatist Donetsk and Luhansk enclaves to "maintain the peace" – a reason the US calls "nonsense."
Putin recognized separatist enclaves in eastern Ukraine's Donbas region that border Russia on Monday, heightening Western worries of a catastrophic European conflict by increasing the potential of a full-scale invasion beyond the breakaway territories.
The US, the European Union, the United Kingdom, Australia, Canada, and Japan retaliated with measures to target banks and the wealthy, while Germany halted a major gas pipeline project from Russia.
On Wednesday, British Foreign Secretary Liz Truss announced more penalties, including a ban on Russia selling national debt in London.
Truss told Sky, "We've been quite clear that we're going to limit Russian access to British markets." "We're going to put a halt to the Russian government issuing sovereign debt in the UK."
Three billionaires with strong ties to Putin and five minor lenders, including Promsvyazbank, were sanctioned by the United Kingdom on Tuesday. But, like other US allies, it has warned that if Russia invades its neighbor, further sanctions would be imposed.
Sergei Lavrov, Russia's foreign minister, dismissed the possibility of penalties on Tuesday.
"Our European, American, and British friends will not stop or relax until they have exhausted all of their options for so-called Russian retribution," he warned. According to a spokeswoman for China's foreign ministry, sanctions are never the best method to address problems. "Dialogue and consultation," she said.
Moscow is demanding security assurances, including a guarantee that Ukraine would never join NATO, while the US and its allies are offering Putin confidence-building and arms-control measures to help calm the crisis.
According to US firm Maxar, satellite footage over the previous 24 hours reveals multiple additional military and equipment deployments in western Russia, as well as more than 100 vehicles at a tiny airstrip in southern Belarus, which borders Ukraine. According to the armed forces, following President Volodymyr Zelenskiy's directive, Ukraine has begun conscripting reservists aged 18 to 60.
As weeks of frenzied diplomacy failed to settle the problem, US Secretary of State Antony Blinken and French Foreign Minister Jean-Yves Le Drian both canceled separate talks with Lavrov on Tuesday.
According to a US official, plans revealed by US President Joe Biden to strengthen Estonia, Latvia, and Lithuania involve sending 800 infantry personnel and up to eight F-35 fighter planes to positions around NATO's eastern border, although these are redistributions rather than increases.