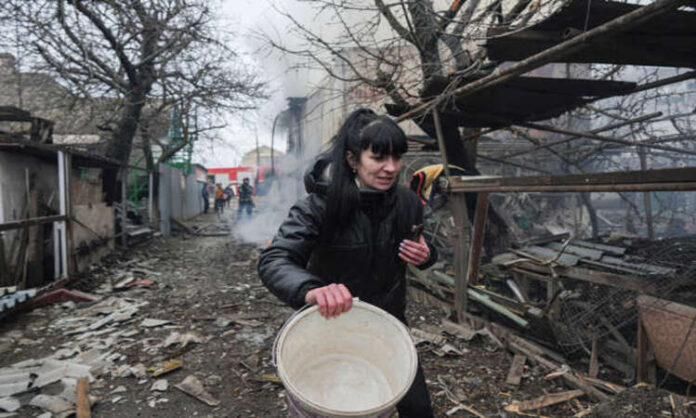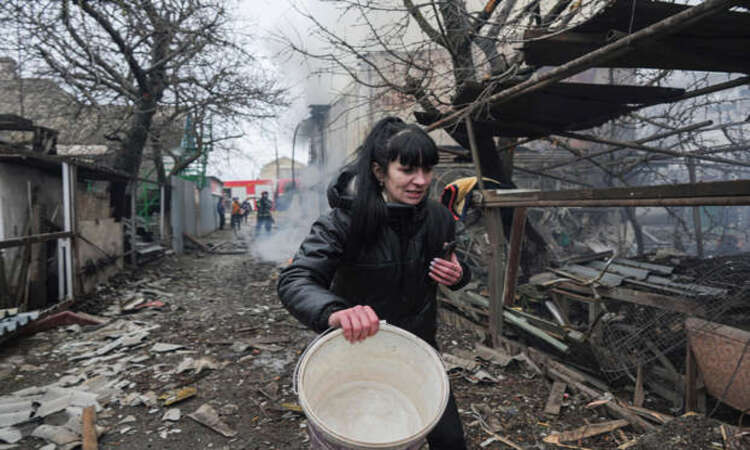 President Joe Biden met with his national security staff and foreign leaders on Thursday morning, ahead of a speech on Russia's invasion on Ukraine at noon.
According to a senior US military official who was not allowed to comment publicly, Russian President Vladimir Putin's military campaign in Ukraine began in the early hours of the morning with the objective of overthrowing the Ukrainian government and installing a Kremlin-backed administration. According to the official, this is Europe's greatest invasion since World War II. The battles have the potential to be extremely bloody and costly.
International condemnation of Putin's strike on Ukraine grew as the United States and its Western allies prepared to slap sanctions on Moscow for launching a surprise full-scale invasion that world leaders had warned about for weeks.
Ukraine's defence ministry declared it was battling Russia in both the north and south of the nation, including an attempted capture of the Chernobyl nuclear accident site in 1986.
Explosions may be heard in large cities like as Kyiv, Kharkiv, and Odessa. According to Oleksii Arestovich, an aide to Ukrainian President Volodymyr Zelenskyy, the attack has killed at least 40 people and injured scores more. Russian soldiers struck military equipment and other defence infrastructure in Ukraine, according to Ukrainian authorities, while footage supplied by Ukrainian border guards showed Russian military vehicles crossing the border from Crimea.
Ukraine has severed diplomatic connections with Russia, declared martial law, and offered guns to anybody who wants to protect the country, according to Zelenskyy. People in Kyiv were clogging highways to depart despite calls to stay at home.
Shortly after the strike began, President Joe Biden blasted it as a "unprovoked and unjustifiable action," vowing that the world will hold Russia and Putin responsible.
In a statement released Wednesday night, Biden said, "President Putin has chosen a deliberate conflict that will result in a terrible loss of life and human misery."
At 12:30 p.m. ET, Biden will deliver a national speech to identify new actions the US will take beyond the sanctions already in place.
According to a White House official, Biden met with his National Security Council in the White House Situation Room to review the latest events in Ukraine as explosions continued around Ukraine.
According to the White House, the president conducted a virtual meeting with G-7 leaders and spoke with foreign leaders for approximately an hour and ten minutes about a concerted strategy to impose "heavy penalties" on Moscow. In remarks at the White House on Thursday afternoon, Biden is scheduled to go into further detail about the penalties.
The virtual meeting brought together German Chancellor Olaf Scholz, Canadian Prime Minister Justin Trudeau, French President Emmanuel Macron, Italian Prime Minister Mario Draghi, Japanese Prime Minister Kishida Fumio, British Prime Minister Boris Johnson, European Commission President Ursula von der Leyen, European Council President Charles Michel, and NATO Secretary General Jens Stoltenberg.